New Rural Internet of Things Solutions
1, rural road lighting solutions (happiness lights) 1, rural road lighting solutions (happiness lights)
Application Scenario: Used in rural road lighting
Solution: Rural road lighting solutions from the PV module, controller, LED lights, batteries, structural parts of the five major components, by the PV module for solar power, electricity stored in the battery, automatically sensed to external light changes, intelligent switch control, without manual operation , The system is composed as follows:
program features:
Independent power supply, energy saving and environmental protection; mature system integration technology, a wide range of applications; stable operation, construction and maintenance is simple;
Beautiful shape, the use of security; lamps to achieve stepless dimming
2, intelligent WIFI application solution Application Scenario: A new portable garden lights with public WiFi capabilities, a portable installation, green energy, road lighting, public WiFi, ad push, video surveillance, the Internet as a whole.
Solution 1: (happy light configuration) Daytime portable garden lights under the control of the intelligent controller, the solar panels through the sunlight, the absorption of solar energy into electricity, and the battery charge; battery 24 hours to the WiFi router power supply, while the night to the LED light source power supply, to achieve Lighting function. The system is composed as follows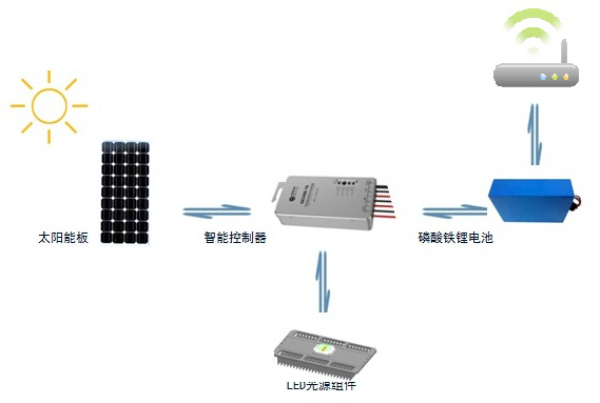 Solution 2: (WiFi online advertising push system)
We are mainly responsible for the front-end part and the background management part, the front is mainly for the WiFi advertising-type happiness lights, the user to buy the part of the transmission part of the main use of operators to borrow the part of the service, Of the broadband, the background management part of the main certification management system, user management system, video surveillance management system, storage systems, in the company room, the overall management of all the WiFi.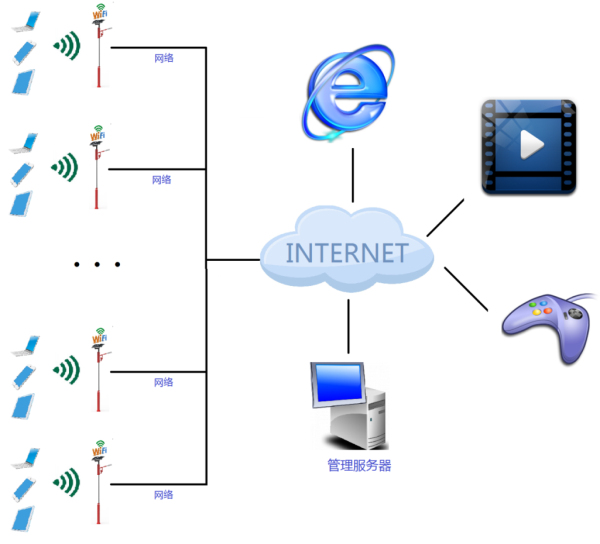 Solution 3:
(offline advertising ring video surveillance system) WiFi advertising-type happy light products in the arm below the arm to install a small camera, you can clearly see the next advertising ring, video surveillance system with real-time viewing, regular camera, lost alarm, picture storage and other functions, customers can visit the company through the World Web site to view Real-time information. The system consists of the following: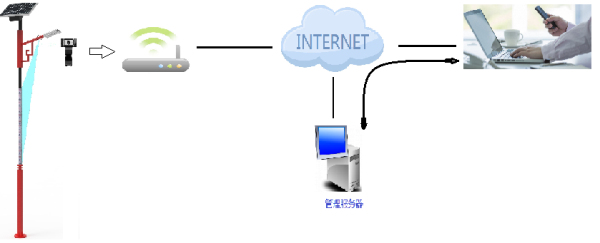 program features: Intelligent control: intelligent router integrated camera driver, a high degree of integration simplifies the system structure, improve the stability of the system; can remotely turn off the camera power supply function, the maximum energy conservation; increase the intelligent control of the camera, such as : Manual camera, real-time observation
3.3 household system power generation solution Application scenario: The household system can be installed in any place where there is sunlight, including the roof of the building, balcony, side facade, and the ground, car roof, the top of the shelter and other locations. The most widely used is the installation of the roof of the distributed photovoltaic grid-connected projects, schools, hospitals, shopping malls, villas, houses, factories, enterprises and institutions to meet the load requirements of concrete, color plate and tile roof can be Install & nbsp;

Solution: In the case of solar lighting, the distributed PV grid-connected product array of solar cells converts light energy to the power output, and is converted into AC power to the grid via a grid-connected inverter. The system consists of the following: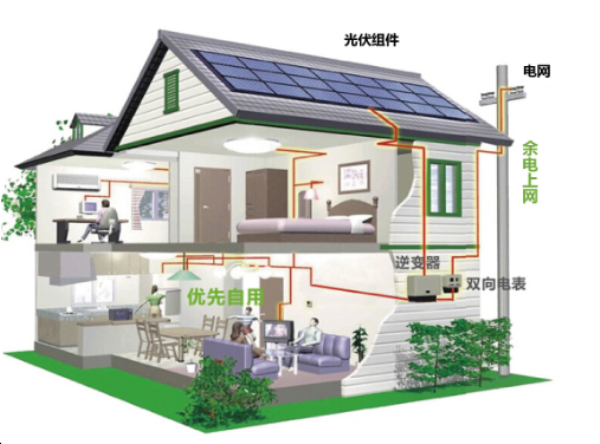 program features: Spontaneous use: Rooftop solar components absorb sunlight, the resulting direct current through the inverter into AC, for home appliances use
Excess electricity online: daily power to upload to the grid, access to the corresponding electricity price income
Real-time monitoring: to provide users with a flexible Internet monitoring program, the user can access a variety of mobile client application software website, access to power generation information