Wisdom Community Solutions
The wisdom community is a new concept of community management under the concept of wisdom city, and it is a new model of social management innovation under the new situation. Wisdom community refers to the full use of Internet of things, cloud computing, mobile Internet and other new generation of information technology for the residents to provide a safe, comfortable and convenient living environment, resulting in information technology, intelligent social management and service of the new management model community.

In recent years, with the national wisdom of the city and the wisdom of community building work in-depth, in the construction of cloud computing infrastructure platform at the same time, the need to develop cloud-based intelligent community integrated management system, the system to cloud computing platform as a hub, Community integration service platform (including data management system, unified portal, unified collaborative system, etc.) Community operation and management system, intelligent old age service, community security system, community energy saving monitoring system, intelligent home system, community property service system community subsystem organic Combined, to the community residents to provide comprehensive, convenient and open services. The system shown in Figure 1: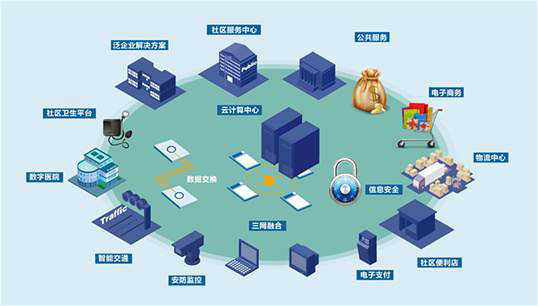 Figure 1 Intelligent Community Integrated Management System

An Introduction
Suggested wisdom community construction concept for the "recent government guidance investment, long-term market self-operation."
According to the wisdom of the city development research center of the county wisdom community construction planning results, it is recommended that the wisdom of community building should rely on "a platform, three systems", namely: a fusion service platform, as well as intelligent application system, information base system and operational security system.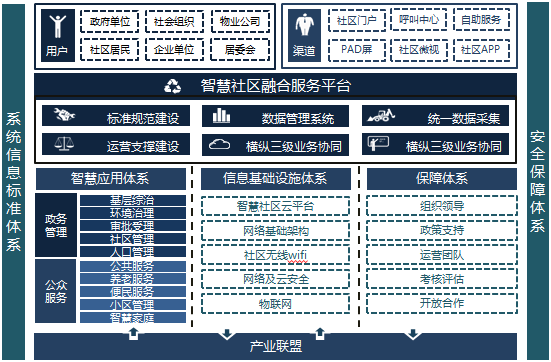 Figure 2 "a platform, three systems" overall design framework

Intelligent community application system
The wisdom community application system mainly includes the community government administration application group and the community public service application group.
Community administration management application group mainly consists of four aspects: approval management, object management, affairs management, environmental governance and so on.
1, approval management: "simple decentralization" as an opportunity to decentralize the management authority to the community, to achieve administrative approval "one-stop service, flat management."
2, object management: to grid management model covers the resident population, the floating population, the focus of population control and other objects, to achieve community people, things, places, things, love, organization, place comprehensive management.
3, business management: to community affairs management as the core, combined with party and village management, district affairs, community disputes and social workers management, community offices at all levels of rich management experience into community management and services.
4, environmental governance: to achieve the surrounding environment, such as water, pm2.5 and other environmental parameters of the monitoring, through the platform in a timely manner to the community residents released.

Community public service application group includes community public service, old age service, education service, convenience service, community management, wisdom family and so on several aspects:
1, public services: the basic public services and special public services in two parts.
2, old-age service: now living in the environment there are two of the most common, one is living at home, the other is living in nursing homes, respectively, for these two cases of intelligent pension program, the ultimate goal is to make the elderly have security, Children can work with ease, the government can easily manage. Family "wisdom pension" is actually the use of Internet of things technology, through various types of sensors, build a one-click pension service hotline, one-button emergency call, as well as the elderly personal sensor, automatic alarm call in critical times, so that the elderly Life in a remote monitoring state, in order to facilitate their timely service.
3, education services: mainly for different age groups to provide training, education and other aspects of counseling and services, the establishment of residents education files, community education, community education to enhance the overall quality.
4, convenience services: including community business district services, community neighborhoods, community travel convenience, community home economics, community financial services.
5, district management: mainly refers to the district intelligent system integration, such as: parking management, closed-circuit monitoring and management, access control systems, intelligent consumption, elevator management, security patrol, remote meter reading, automatic spraying and other related community property intelligent Management, to achieve the community independent application subsystem integration, centralized operation and management.
6, wisdom family: is a residential platform, both building, network communications, information appliances, equipment automation, set system, structure, service, management as one of the efficient, comfortable, safe, convenient and environmentally friendly living environment.

Wisdom Family Program
Through the smart home gateway, to achieve full coverage of the family wifi, in addition to the traditional sense of the curtains, lighting, electrical control, remote control and other functions, but also to achieve scene awareness, automatic learning user habits, more seamless access to the property System, to provide more convenient high-end services. Intelligent home cloud platform supports multi-tenant management mode, data analysis, rights management, to achieve the AP, AC, intelligent home gateway equipment registration and zero configuration management.

Smart home wireless coverage program advantages
1, low power design, the same speed, less radiation
2, do not change the original wiring, saving unlimited cost, easy to transform
3, low-voltage power supply line, safe, beautiful
4, unified SSID, like a wireless network
5, support roaming, automatically switch the nearest AP
6, touch the switch, easy to close or open Wifi