Distributed photovoltaic power generation system solutions
Distributed photovoltaic power plant is the use of photovoltaic modules, inverters, solar energy into electricity users of the side of the grid power generation system. Mainly based on the building surface, open space, the nearest solution to the user's electricity problems, through the grid to achieve the power supply compensation and delivery.
Distributed photovoltaic power plant, as the name suggests is the geographical and electrical distribution of the more dispersed PV power plant system, the capacity is generally below 6MW, the majority of users based on the use of land or roof layout, the general use of distribution network and network, operating mode There are spontaneous use of electricity from the Internet, full grid, full use, and network + energy storage and other models.

1, Luotian County PV Poverty Alleviation Project:
Luotian photovoltaic poverty-stricken power stations use rural wasteland to build village-level power stations, installed capacity of 50kW ~ 800kW range, through 380V or 10kV voltage level and network. The components are mounted using conventional brackets, with optimum inclination mounting.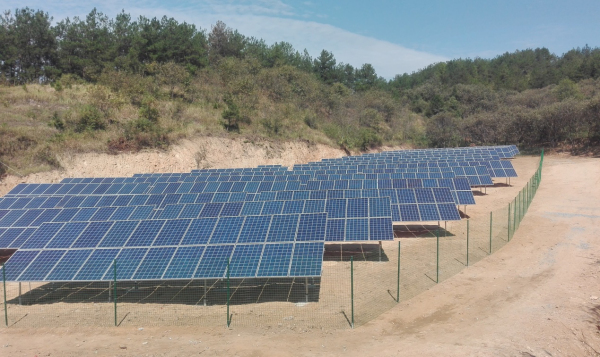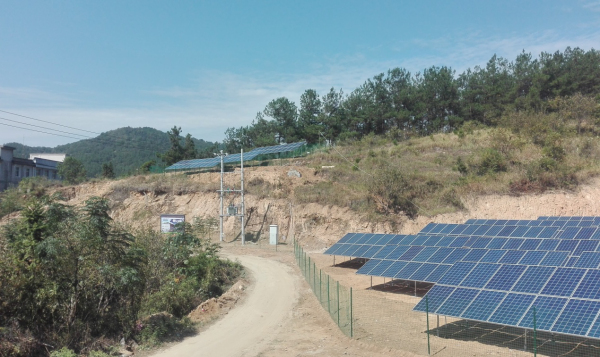 2, Shenzhou photoelectric 1MW (roof photovoltaic):
Shenzhou photoelectric project using steel structure of the steel tile roof layout components, the use of spontaneous generation of electricity from the power generation mode, the total installed capacity of 1MW, through the 10kV voltage level and network, the installation of the use of color steel tile roof dedicated light aluminum The fixture is installed and tiled along the roof.

3, household type photovoltaic power plant
Household photovoltaic power plants mainly use the roof of urban single-family construction of the construction of photovoltaic power plants, according to the availability of the roof is divided into 3Kw ~ 10kW ranging from the capacity, usually 380V grid, with the house with the distribution system with the composition Automatic generation of electricity from the power generation system.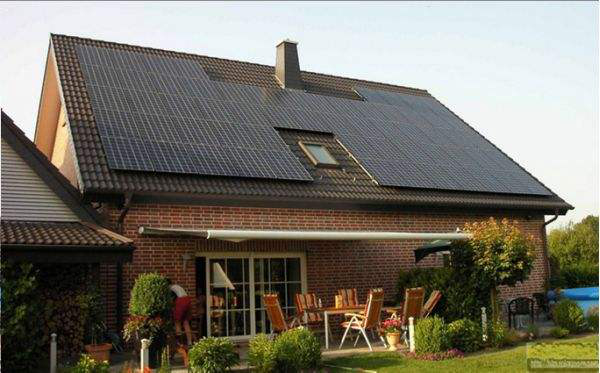 3, photovoltaic power generation system schematic diagram:
Distributed photovoltaic power plant relies mainly on the regional distribution network, according to the user can use plots or space layout, the PV module will be converted into electrical energy through the distributed small inverter converted to 380V or 220V can be directly connected to the network Electrical voltage. This type of power station and distribution network and the user's electricity network with the organic combination of the formation of a flexible electricity, power generation efficiency of the energy system.

Features :
1. PV power supply on the user side, power supply to the local load, can effectively reduce the dependence on the power supply to reduce line losses.
2. Make full use of the building surface, open space, effectively reduce the photovoltaic power plant area.
3. With the smart grid and micro-grid of the effective interface, flexible operation.