The first safety knowledge contest held zkenergy
Author:Admin Click:1137 Time:2018-01-18
In July 3, 2017, zkenergy held safety knowledge contest with "the full implementation of safe production responsibility theme" as the theme of the enterprise. June is the national safety month. The company leaders attach great importance to safety management, and the quality management department is actively preparing for it. Meanwhile, the platform companies respond to sending strong competitive players. Learn the full through the team, ready to race A fighting spirit soars aloft. admission.
After the guests in attendance, joint-stock company, photovoltaic company, network company, from the company Zhiyuan company, 5 participating teams in the draw order of admission. The host introduces the 4 major links of the competition, such as "answer questions", "answer questions", "answer questions" and "risk questions". At the same time, the corresponding scoring rules are introduced.
Everything was ready, and the host announced that the safety competition began. After 2 rounds of questions, the scores of each team are basically flat. In the rush to answer session, the team members in order to get the opportunity to answer, have listened responder tone, and as the speed of light to shoot as responder button, some regret is red points early because of some continuous success of candid, candid, correct answers after the excitement fived. The score of the answer is gradually pulled apart.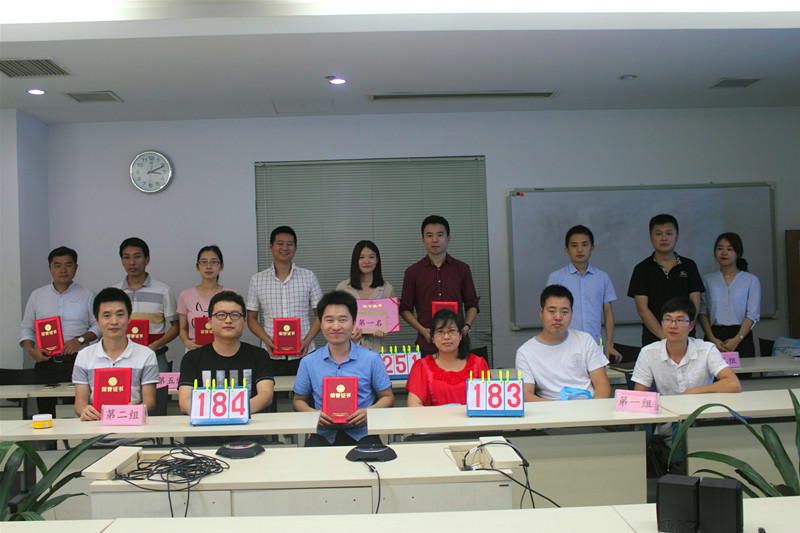 Enter the final risk problem link, each team randomly selected 20, 40, 60 scores, each team played the highest level. Zhiyuan team to score the first safe way ahead. The score of the net team with the highest degree of difficulty was 60 points, and all of them pinched a sweat for their answers. When they gave the answer confidently, the host announced that the answer was correct. The score was chased by the shares and the PV team had 3 equal points. After 2 rounds of additional grab answer ultimately decide the top three. The company led Zuo Xianghong, Chen Kunming, and Tan red husband to award the winning team the honorary certificate and bonus.
Safety knowledge competition popularized safety knowledge, strengthened staff safety awareness, and expanded employee's vision of project safety management. This activity has been well received by leaders and employees.