Zkenergy won the 2017 "North Star Cup" ten PV EPC brand
Author:Admin Click:1137 Time:2017-10-27
In October 26, 2017, a "Oscar pageant of the photovoltaic world" came to a close at the West International Trade Hotel. The zkenergy Polytron Technologies Inc with high quality engineering service ability and good reputation of the industry, following the 2016 once again won the 2017 annual "North Star Cup" ten PV EPC brand awards.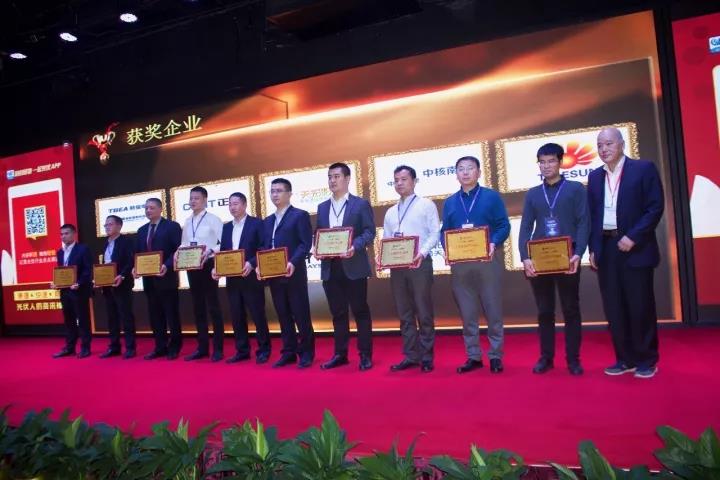 The "Polaris Cup" ten major brands of photovoltaic brand selection has been held by the Polaris solar photovoltaic network for six consecutive sessions, in the industry has a very high authority. The primary consideration, the final stage of registration, the organizing committee, online voting and other strict trial links, zkenergy with strong industry advantage, talent shows itself from more than 200 enterprises, ten smooth won the PV EPC brand enterprises.

Every industry needs some leader, as well as the photovoltaic industry in zkenergy. At present, zkenergy has accumulated the installation and maintenance of new energy lighting system over 300 thousand sets of photovoltaic power plant construction project has a total of over 2.1GW. In 2017, the 6 projects were successfully connected to the net in the "630 grid fighting". Won the "top ten photovoltaic EPC brand enterprise", means the zkenergy not only in the field of photovoltaic industry maintained a leading market share, also shows that the widely recognized industry gained in the development of ideas, institutional mechanisms, business models and other aspects of management.
In 2017, zkenergy implementation of organization reform, adhere to the dominant strategy, stimulate staff vitality, constantly create enterprise development acceleration". As a high-tech enterprise specializing in the field of clean energy development, production and application, zkenergy will adhere to the comprehensive application of clean energy, and create and develop new economic industry clusters, with "financial" development strategy, is committed to the development of a domestic leading CBIF holding group.
Won the heavy national authoritative Brand Award, sincere thanks to customers, all sectors of the industry, the organizers of the support and recognition of the zkenergy. Stream water, Fen Ji. This award is a must, is also a force, zkenergy will uphold the principle of "providing lasting energy, care of the green earth" concept, continue to be a high reputation, high quality, high speed and good service to every customer.