Zhongheng Hengyuan won the double PV brand award
Author:Admin Click:1470 Time:2016-11-03
In 2016, the awarding ceremony of "the ten big photovoltaic brands of North Star Cup" was held in Avic Hotel in November 1st. Over 500 hundred guests attended the competition. Zkenergy Polytron Technologies Inc (hereinafter referred to as zkenergy) for development, to forge the brand strength of quality, hundreds of competitors in talent shows itself, won the "ten ground station turnkey brand enterprises, ten development / construction of distributed power station brand enterprise" is the two title, shine.
It is reported that this "Arctic star Cup" the ten largest photovoltaic brand selection since its launch, has been held by the Polaris solar photovoltaic website for five consecutive years, and has high authority in the industry. The zkenergy through primary enrollment, organizing committee deliberation, the final stage, network voting link strict trial, after fierce competition, eventually won the "ten ground station turnkey brands, ten distributed power station development / construction of brand enterprise" two awards, but the real double king!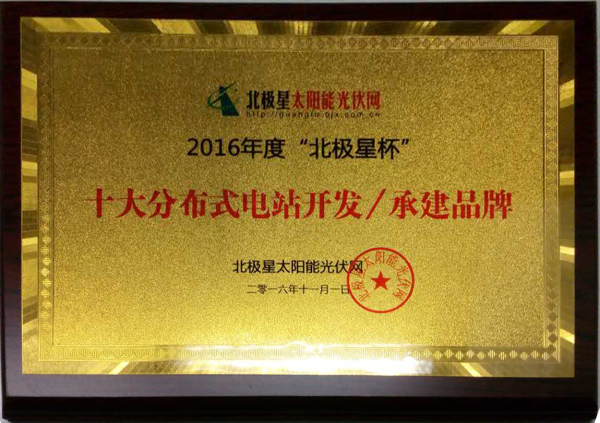 After more than ten years of accumulation of new energy industry, zkenergy has the ability to undertake the whole scheme from the power supply system, to solve the large ground stations and distributed power station EPC standard construction, product sales and other business, all kinds of projects all over the country and has been extended to overseas.
Up to now, the company has achieved nearly 300 thousand sets of wind and solar complementary lighting systems, and has built various photovoltaic plants and over 700 1GW dealers. It is worth mentioning that in 2016, the "630 grid connection" of the ground power station has 15 photovoltaic power stations successfully connected to the grid, and the implementation of the "Chenzhou road network packaging project" monomer project is more than 700 million yuan.

General package Award for ground power plant engineering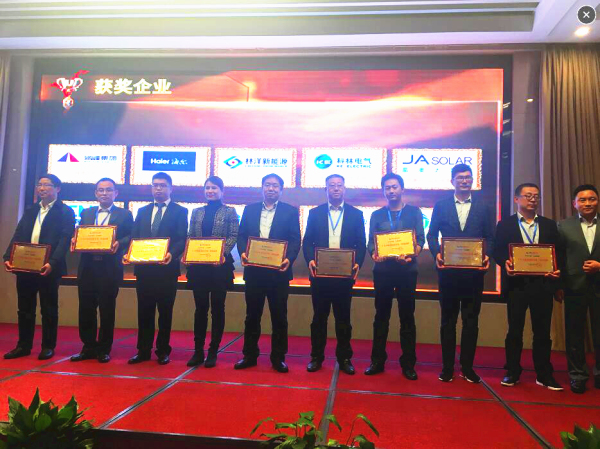 Distributed power plant development / Construction Award
Don't forget the heart, temper forward. High tech enterprises zkenergy as a professional in the field of clean energy development, production and application. This won ten ground station turnkey brands, ten distributed power station development / construction of brand enterprise "is a must, but also a force pushing the zkenergy continuously deep clean energy.